About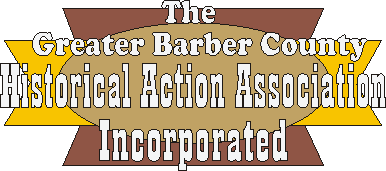 The GBCHAA, Inc. was founded in 1993 by a small group of individuals who believed the history of Barber County, Kansas should be preserved.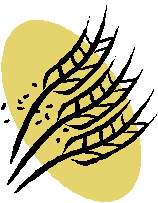 Our Purpose ...
The Greater Barber County Historical Action Association, Inc. (GBCHAA) was organized for the purpose of preserving the history of Barber County, Kansas; through the enhancement of existing historical groups, development of a cultural and historical center and to the encouragement of economic development in Barber County.



To Develop and Preserve the History and Culture
of Barber County, Kansas

To Promote and Enhance the Economic Development
of Barber County, Kansas

To Promote and Enhance Community Service Organizations
within Barber County, Kansas.


GBCHAA applied for, and received its 501c3 tax exempt status, allowing tax deductable donations to the organization.

Numerous fundraising projects, including two Martina McBride concerts, were organized and carried out to raise money for our dream.

In 1997, the GBCHAA, Inc. purchased 10 acres of land where the Heritage Center now stands.

In 2004, the GBCHAA applied to the State of Kansas for tax credits and were awarded $225,000.00.

Also in 2004, construction began on The Heritage Center facility.

In April, 2005, the first event was held in the newly completed Heritage Center Community Room.

In May, 2006, a ceremony was held at the Heritage Center. This formal dedication was given by the Masons of Kansas and Oklahoma, Knights of Columbus, VFW and, representing the Indian Nation, Chief Charlie Little Coyote.

In 2007, the group began to hold Heritage Center Bingo every Thursday night in the Community Room.

Also in 2007, with cooperation between the Kansas Department of Transportation, American Trucking and other individuals, the Heritage Center parking lot was paved.

Our Future...



Continue to work towards developing the Heritage Center Museum, where historical and cultural representations from all of Barber County, Kansas can be preserved.

Starting in June of 2010, The GBCHAA will present "Dust Bowl in Kansas"... the first of many upcoming traveling exhibits and local displays in The Heritage Center Gallery.

Continue Efforts to obtain grant funding for various projects.

Continue to serve our community through our preservation endeavors; offer entertainment and education opportunities in the Heritage Center Community Room; and continue to promote and preserve the history and culture of Barber County, Kansas.

"Preserving the Past, Promoting the Future."

Last Updated 04/21/12